T'es Capab', Okay?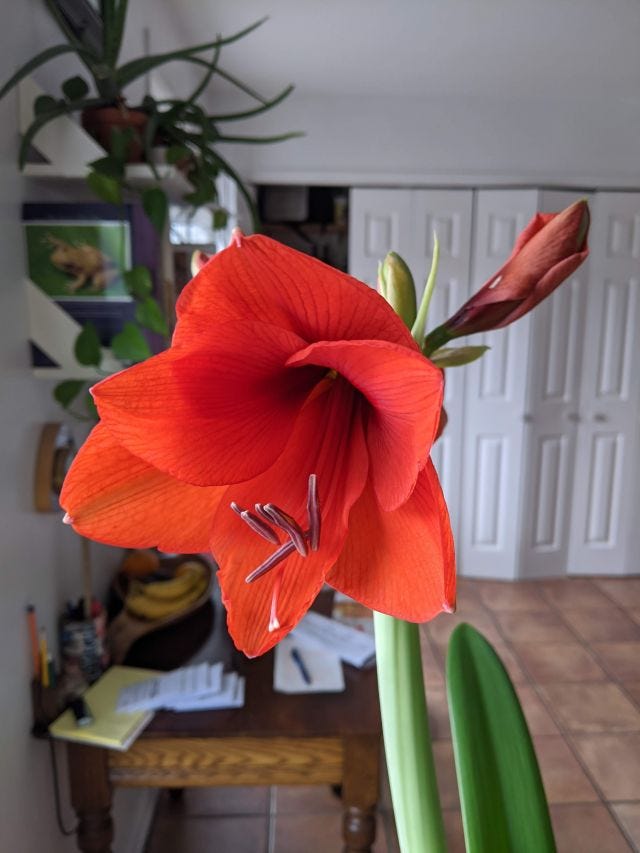 Spring is not cancelled. But it will, and should, be different.

If all you have is a hammer, then everything looks like a nail. Currently, all I have is a hoe and a hard rake. Therefore, the notebooks, cue cards, and library books covering my desk look eligible for the compost. I will bury these papers in the backyard. I will turn them into mulch. Then, maybe, they will be of service to something because right now, well...

They're just lying here.

Those of you new to T'ES CAPAB'—thanks for signing up! Fact: T'ES CAPAB' is a shortened version of "tu es capable," which is simply honest encouragement, smack-on-the-back style, that translates into "you can do it!" It's both my reminder that I can write a newsletter at the start of each month (or whenever I can during a pandemic, now that everyday is a Saturday), and it's also a reminder for you: you can do it. Because—you know—t'es capab' esti.

Aujourd'hui, je ne me sens pas très capable. I am having "a time." But that's okay, because other people have done things in recent days and weeks that give me hope:

Who's going to make food a priority again?
I wrote eight MPPs the same email about food security. I think thousands of Ontarians did something similar. And so: Community Gardens will reopen in our province because they should be considered essential services, gosh darn it.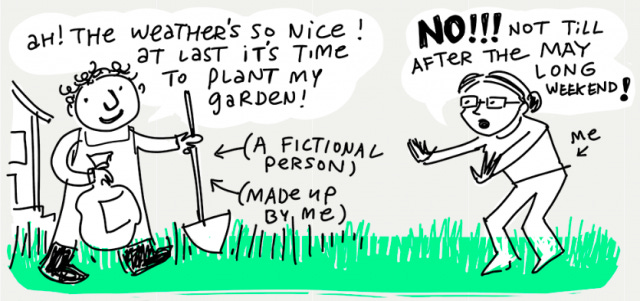 Who's going to save Canadian journalism?
Publications like Calgary's The Sprawl. They are showing the rest of us what can be done in holding power to account, exploring neighbourhoods, and getting kids into journalism—all because of reader funding. Their opinion editorial as a Saturday comic nails it, too.

Seven stories over seven days during a pandemic—that's a complete issue of the online publication called The Local Magazine. Again: I'm filled with hope for the news because of work like this.

We're going to need to work together to get there. A freelance writer named Omar Mouallem began Pandemic University, "a pop-up writing school for, and by, locked-down and quarantined writers." I recommend it.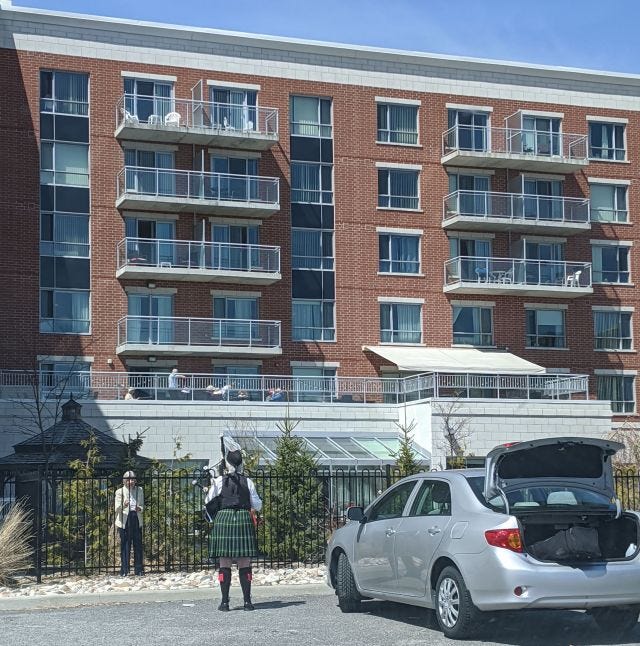 Who's going to do what they can with what they got?
On Saturday, I heard bagpipes as I drove north on Merivale. I turned into a parking lot and saw someone playing towards Stirling Park, the retirement home sandwiched between Lastman's Bad Boy Furniture and Toys R Us and Popeye's Supplements. A gray-haired woman playing bagpipes in full regalia for a courtyard busy with residents. Some sat in or walked around the garden, some hung over the mezzanine balcony. A kitchen staffer with a pink mohawk smoked a cigarette from a side door. One woman wearing a yellow pastel blazer edged her way through the cedars to stand at the black fence. She waved both her hands. The piper finished her tune. Everyone, including me and the pink-haired man, clapped. The two women chatted for a moment. The resident seemed to request something. The piper played. And the woman in yellow began wiping away her tears. Watching this go down, from my parked car, I wiped my eyes too. The man with the mohawk had finished his smoke, but he stuck around listening. All three of us had probably never appreciated a bagpipe so much.
So it goes.

actually, more like

So: it goes.

-30-